The German Archaeological Institute (DAI) has been involved in refurbishing the National Archaeological Museum in Cherchell since 2008 using funding from the Cultural Preservation Programme of the Federal Foreign Office.
As the seat of the Kings of Mauritania and the provincial capital in Roman times, Cherchell was home to flourishing culture stretching into the late Antique period. This cultural heyday is reflected in the impressive buildings and lavish embellishments dotted around the city in the form of magnificent statues and colourful mosaics. The museum, a listed building which opened in the early 20th century, was given the title of National Museum by the Algerian Culture Ministry in 2009. It is well known for the high artistic quality of its collection of some 400 sculptures dating back to the Monarchy and Roman Imperial era, a collection which is unique in northern Africa.
The German Archaeological Institute has been involved in work on the museum since 2008 using funding from the Cultural Preservation Programme of the Federal Foreign Office.
The aim is to complete the museum's permanent exhibition. Alongside work to restore mosaics and sculptures together with Algerian staff, displays for the sculptures which were damaged during earthquakes in the 1980s have now been made earthquake-proof. The project is at the same time designed to heighten the local population's interest in the museum significantly but also to increase the number of people visiting the museum itself and the museum website.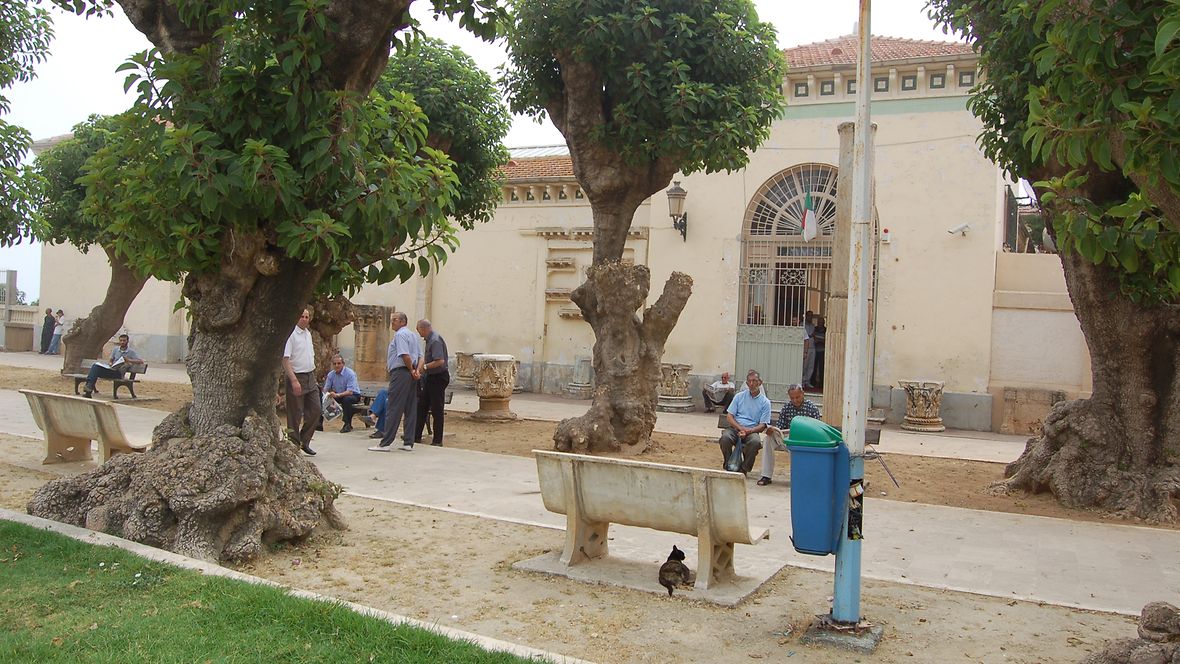 Following a decision taken jointly with the museum, the signs in the individual rooms as well as on all the exhibits are now in both French and Arabic. Other languages are to be available using QR codes. The educational concept was drawn up giving due consideration to the interests of the local population. Alongside the classic exhibition concept, the museum is to be open to virtual visitors via the internet.
Alongside basic and further training for regional specialists in statue restoration and display, the museum's educational concept was also enhanced. As a result, the level of competence has increased both regarding the exhibits themselves and their historical and cultural importance as part of Algeria's culture heritage.
The project is being implemented in close cooperation between the Cherchell National Archaeological Museum, the Ministry of Culture in Algiers and the Roman Department of the German Archaeological Institute.
Promoted by: Cultural Preservation Programme of The Federal Foreign Office
Source: Ed. Federal Foreign Office
Image: The refurbished Museum Gallery | © DAI, Ulla Kreilinger.